View cart
"Dermal Filler Injection Training (Pre-Req & Hands-on)" has been added to your cart.
Dermal Filler Injection Training (Pre-Req & Hands-on)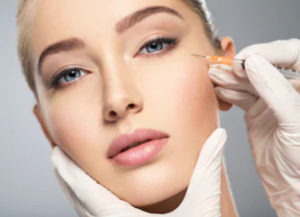 Pre-Requisite Course:
The pre requisite course is an online course that highlights the study and safe injection technique of Dermal Filler injection for cosmetic use.
Hands-on Training Course:
The Dermal Filler injection class is an all-inclusive hand on training class for all nurses and physicians, entering the cosmetic field of practice. Allowing participants to begin performing dermal filler injectable procedures immediately. The course provides a certification for the dermal filler injection once completed.
Hands-on Training Course:
Certified Cosmetic Injectable Educators

Student ratio 4 to 1 Instructor

Training Materials In Dermal Filler   

FDA Approved Juvéderm injectable products from Allergan. 

Supplies provided

Models provided

Certificate Awarded

Training is performed at our Training Facility.

 

Educators will demonstrate procedures to students.

Students will be able to practice techniques on their model.  

All Students receive one syringe of FDA approved Juvéderm XC for the use of Cosmetic treatments in the areas of nasolabial folds and Marriot lines. In addition one syringe of volbella for lip injection and one syringe of voluma for cheek injection.
Price $2,499.00
Instructor Aesthetics Medical Training
Lessons 2